July 22-August 19, 2021
FIGHT THE CLEAN FIGHT
™
SWEEPSTAKES
Ahh, nothing feels better than a clean home. Well, maybe one thing – being rewarded for it! Yes, that's right. A prize for being the cleaning champ you are. To get started, simply upload a video or photo of yourself tackling a tough mess with any CLR® product.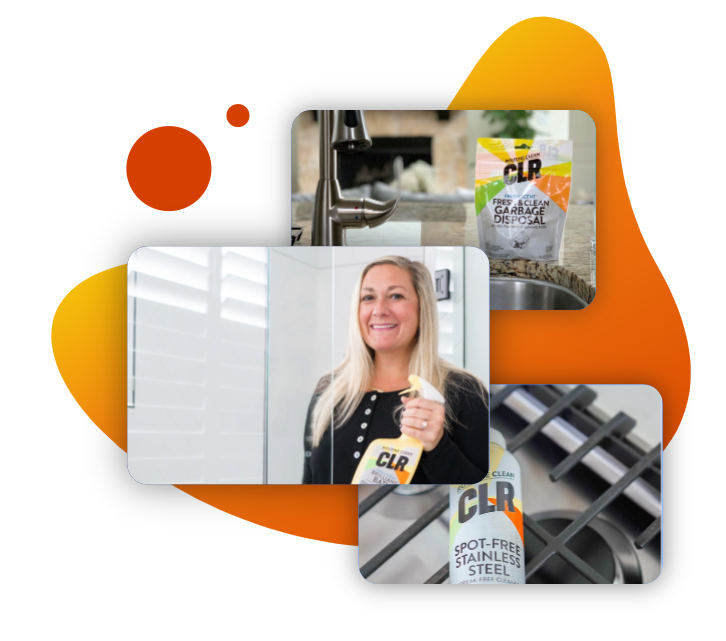 WIN THE CLEAN FIGHT ANYWHERE
THE WINNER IS CLR
In the fight for clean, the winner is CLR (pronounced CLeaR)! We're more than just Calcium, Lime & Rust Remover, we're a full family of products here to make your home clear of messes. It's time to Fight the Clean FightTM with CLR!
SEE HOW THE WINNER IS CLR
HOW TO CONQUER YOUR CRUSTY SHOWERHEAD
Get rid of calcium and lime deposits that could be making your shower feel more like a light drizzle. Use CLR Calcium, Lime and Rust Remover to annihilate crusty, water-blocking gunk from your showerhead.
K.O. THE CRUD!
Think you're the master at taking down tough crud? Complete our quiz to find out your grime fighting level and be entered for a chance to win sample CLR products!
THE CLR CLEANING CHRONICLES